Date:

September 26-29, 2023
Event Location:

The Noyori Conference Hall, Nagoya University, Japan
Special Issue: "Science and Engineering of Advanced Materials (Materials Oceania 2023)"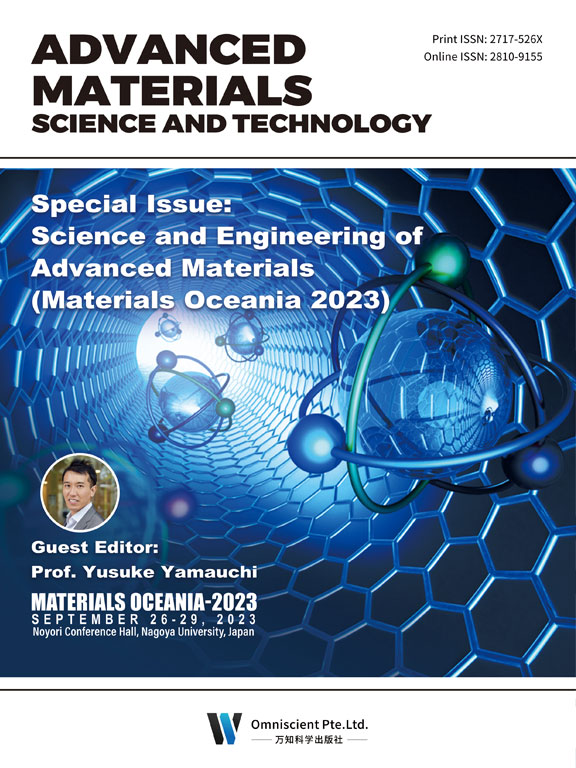 We invite researchers, scientists, and industry professionals to contribute their ground-breaking work to this prestigious publication. This Special Issue aims to showcase the most pioneering advancements presented at the Materials Conference Australia 2023. From fundamental research to practical applications, we welcome submissions that push the boundaries of materials science, exploring novel materials, manufacturing techniques, and transformative technologies. We encourage researchers from various disciplines to participate, fostering a rich exchange of ideas. Whether you specialize in nanotechnology, biomaterials, energy materials, or any other subfield of materials science, this Special Issue provides a platform to share your expertise and contribute to the collective knowledge of the community. Be a part of this comprehensive exploration of materials science's most exciting frontiers.
Guest Editor: Yusuke Yamauchi
Co-Editors:
Takashi Hamada & Miharu Eguchi
More Information
http://omniscient.sg/#/specialIssuesInfo?id=31
For regular updates bookmark
Materials Science Conferences
website.