WELCOME TO MATERIALS SCIENCE CONFERENCE 2020
INTRODUCTION TO MATERIALS SCIENCE CONFERENCE
MATERIALS SCIENCE IN AUSTRALIA
Scientific Sessions of Materials Oceania
About Materials Science and Engineering
Publication Opportunity
A selection of full papers will be published in the cooperative journal below. Prospective authors are invited to send their manuscripts reporting original unpublished research to conference@materialsoceania.com until September 30, 2019 for the consideration of publication in the journal.


Materials Today Sustainability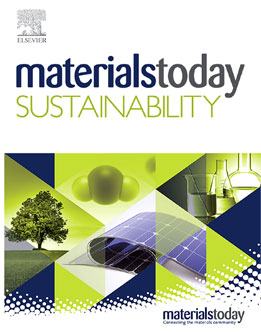 It is mandatory that the work should be presented in Materials Oceania 2019 conference.
All the manuscripts will be peer reviewed.
Any act of plagiarism is a totally unacceptable academic misconduct. All submissions will be screened for plagiarism and when identified, the submissions by the same author will be rejected.
Prepare the manuscript according to the journal instructions.
https://www.elsevier.com/journals/materials-today-sustainability/2589-2347/guide-for-authors
First submission:
August 01, 2019
Submission deadline:
September 30, 2019
For regular updates bookmark
Materials Science Conferences
website.